It's gaining attention in social media.
http://www.scientificamerican.com/articl...est-star1/
Yuri Milner. Stephen Hawking.
Interstellar nanocraft. Lightsails. 0.2 c.
Alpha Centauri within a generation.
Quote:"Breakthrough Starshot," the program Milner is backing, intends to squeeze all the key components of a robotic probe—cameras, sensors, maneuvering thrusters and communications equipment—into tiny gram-scale "nanocraft."

Deployed by the thousands from a mothership launched into Earth orbit, each nanocraft would unfurl a sail and catch a laser pulse to accelerate to 20 percent the speed of light—some 60,000 kilometers per second. Using a sophisticated adaptive-optics system of deformable mirrors to keep each pulse coherent and sharp against the blurring effects of the atmosphere, the laser array would boost perhaps one orbiting nanocraft per day.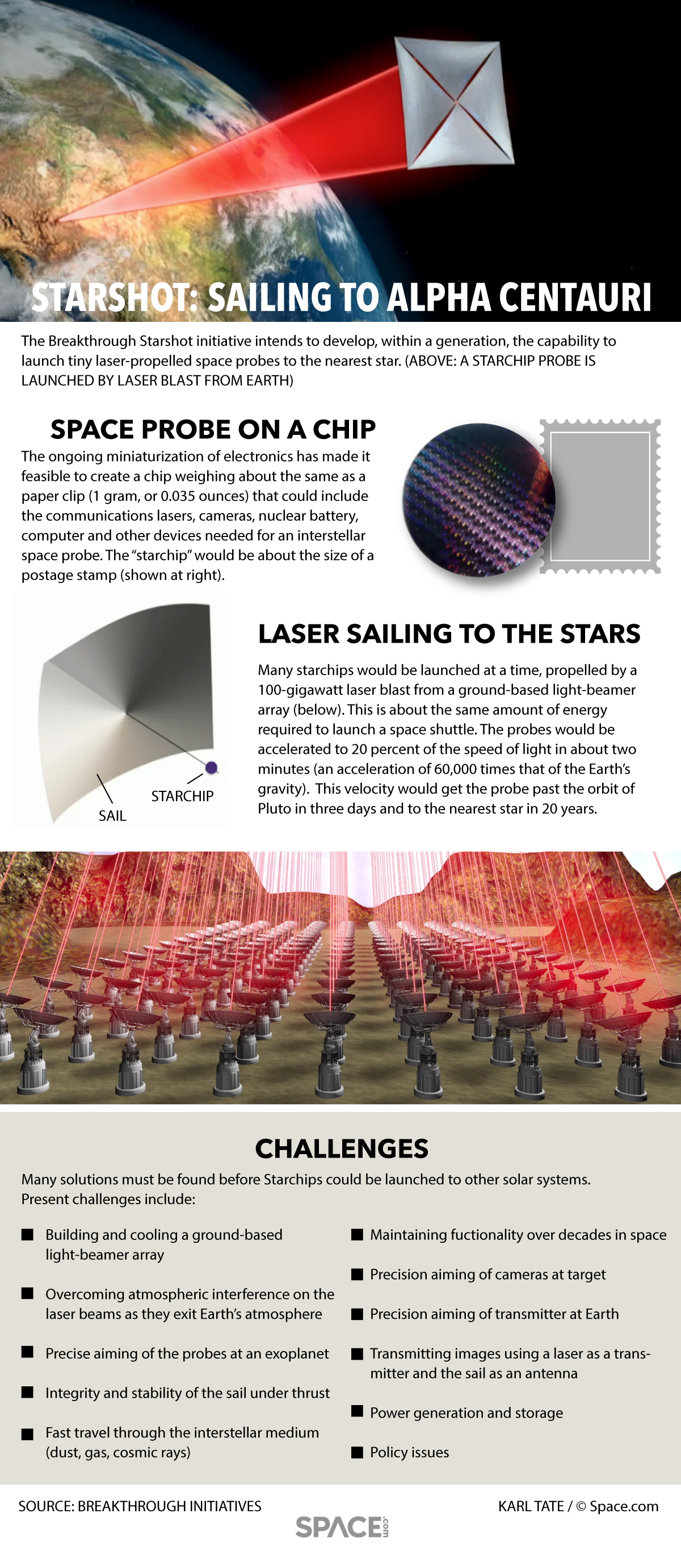 Wikipedia
doesn't have much on it just yet.
http://www.space.com/32551-breakthrough-...aphic.html
Quote:Many Starchips would be launched at a time, propelled by a 100-gigawatt laser blast from a ground-based light-beamer array. This is about the same amount of energy required to launch a space shuttle. The probes would be accelerated to 20 percent of the speed of light in about two minutes (an acceleration of 60,000 times that of the Earth's gravity). This velocity would get the probe past the orbit of Pluto in three days and to the nearest star in 20 years. - See more at: http://www.space.com/32551-breakthrough-...kC4eU.dpuf
http://www.space.com/32548-20-percent-li...video.html
Apparently there will be more news to come in an event soon.