"Marooned on a remote planet?
I 'd carry this book."
(Benedita Dacosta)
"... it's an addictive meme ..." (Finnegan "Jerry" Dann)
"I hated it. No light sabers."
(anonymous)

The voices you are about to listen to have been almost a decade in coming …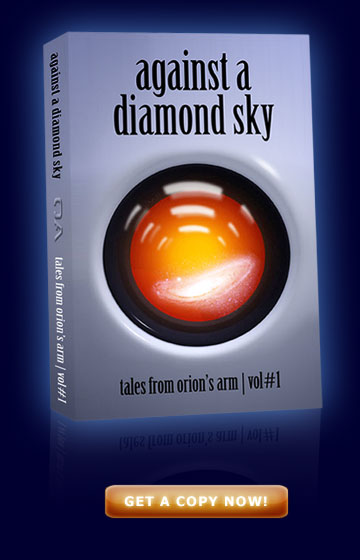 The future isn't here yet.
But don't worry.
It will be.
Two years in the making, Against a Diamond Sky brings together five original stories, selected as the winners of the first Orion's Arm Universe Project writing contest.

We hope you enjoy the tales, marvel at the setting, and perhaps join us, as we enter our second decade of collaborative science fiction storytelling.